Crested Butte Collection Newsletter
October 2019 Edition
October is here and we are all taking in the beautiful fall foliage which came late but it sticking around for a good amount of time. Town has quieted down as we take a breather and head into the off-season. While the days are getting shorter, and the nights colder, there is still some time to get out and enjoy hiking and biking prior to the snow settling in. If you love empty trails and brisk temps now is the time for a visit. 
The overall residential real estate market continues to be in a lull and comes in behind last year by more than $10mil in sales volume. Another $45mil is currently under contract, not quite enough to catch up to last year's sales. The average sale price is up again, $805,643 from $607,280 last year, a 25% increase. Inventory is down with 7 less listings on the market.  
Appreciatively,
Corey | Stacey | Trevor | Erin
Email     970.596.3219
Leaders in Crested Butte Real Estate
Through the end of September, the Crested Butte Collection has been involved in $26,245,200 of sales volume representing over 5% of the entire real estate market in Gunnison County. We are ranked #2 for amount of transactions and #2 for volume so far this year.*
*Source: CREN October 4th, 2019
Current market conditions
A lull in our real estate market which now appears be attributed to the upcoming election continues. Residential sales volume through September was $126,485,975 down $10,759,485 from last year along with amount of transactions (157 compared to 226). The average sales price continues to climb upward though with $805,643, which is up 25% from $607,280 last year. Currently another 47 properties are under contract totaling $45,509,360, 12 of which are listed at $1mil or more.
For a comprehensive view of last month's sales and current inventory, view our October 2019 Market Report below.
View Our October 2019 Market Report
ACTIVE LISTINGS
Local Expertise
If you're looking to buy or sell in Crested Butte and the Gunnison Valley, please contact us. We are happy to provide information on the area, a list of properties that suit your criteria, and/or prepare a complimentary comparative market analysis to assess the value of your property.

22981 State Highway 135
Crested Butte
4 BR | 4.5 Bth | 5,000 Sq Ft
$5,400,000

219 Sopris Avenue
Crested Butte
4 BR | 3.5 Bth | 2,772 Sq Ft
$2,759,000

818 Elk Avenue
Crested Butte
4 BR | 2.5 Bth | 2,344 Sq Ft
$2,595,000

251 Neville Way
Crested Butte South
4 BR | 3.5 Bth | 5,680 Sq Ft
$1,395,000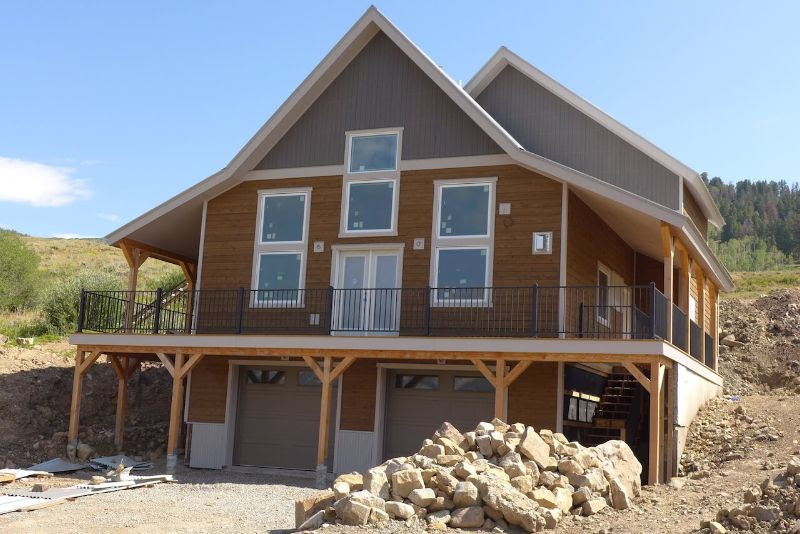 319 Zeligman Street
Crested Butte South
4 BR | 3.5 Bth | 3,129 Sq Ft
$995,000

9 Hunter Hill Rd, Unit 209
Mt. Crested Butte
3 BR | 3 Bth | 1,607 Sq Ft
$825,000
Town Events
Fall is here and town has definitely slowed down for the "off-season". You can still find plenty of fun local events and activities to keep you busy before we head into another busy winter season. Don't miss the Women's Fly Fishing Clinic October 5-6 and KBUT's 8th Annual Zombie Prom Friday, October 25th.
We build our business on integrity and service. The highest compliment we can receive is the referral of friends, family and business associates. Thank you for your trust.
Corey Dwan | Broker Associate | Team Leader
Crested Butte Collection
Bluebird Real Estate
211 Elk Avenue | PO Box 1788
Crested Butte, CO 81224
c 970-596-3219
corey@crestedbuttecollection.com