Crested Butte Collection Newsletter
July 2020 Edition
Happy 4th of July! Summer is in full swing and our retail shops,  restaurants and the Crested Butte Mountain Resort are open for business. This past June was one of the busiest in years and we continue to see more guests visiting the valley. Elk Avenue has been reconfigured to a one-way street with pedestrian access and outdoor seating adding a lively vibe to our historic district.
The overall residential real estate market has ramped up with over $38mil currently under contract. We are only lagging $8.6mil in sales from this time last year, so not bad considering we lost the vast majority of March sales due to the initial countywide shutdown. Despite the slow sales during the off season, the average sales price is up again ($818,899 from $758,224 same time last year) and yet inventory has increased by 16 only offerings over last month. If you are considering a property, now is the time to contact us.  We will set you up on auto notifications for any offerings that meet your criteria so you do not miss out on hot new listings before they quickly go under contract.
Appreciatively,
Corey & Erin
Email     970.596.3219
Leaders in Crested Butte Real Estate
Crested Butte Collection ranked #1 for volume and #1 for quantity of transactions in Gunnison County for 2019. Corey closed out the year with $43,193,600 in sales volume representing over 6% of the entire real estate market.*
*Source: CREN December 31st, 2019
Current market conditions
Despite the longer than expected off-season, sales volume through June was $67,968,652, down only $8,612,048 from this time last year. The number of transactions was also slightly behind last year's numbers (83 compared to 101). The average sales price however, $818,899, is up 8% from $758,224 last year. Currently another 46 properties are under contract totaling $38,453,000, 15 of which are listed at $1mil or more including a beautiful classic Victorian home in downtown Crested Butte listed by our team for $2,450,000.
For a comprehensive view of last month's sales and current inventory, view our July 2020 Market Report by clicking below.
View Our July 2020 Market Report
ACTIVE LISTINGS
Local Expertise
If you're looking to buy or sell in Crested Butte and the Gunnison Valley, please contact us. We are happy to provide information on the area, a list of properties that suit your criteria, and/or prepare a complimentary comparative market analysis to assess the value of your property.

22981 State Highway 135
Crested Butte
6 BR | 6.5 Bth | 6,592 Sq Ft
$5,999,000

108 Big Sky Drive
Mt. Crested Butte
3 BR | 2.5 Bth | 2,185 Sq Ft
$985,000

Black Bear Lodge, 204
Mt. Crested Butte
4 BR | 4 Bth | 1,788 Sq Ft
$899,000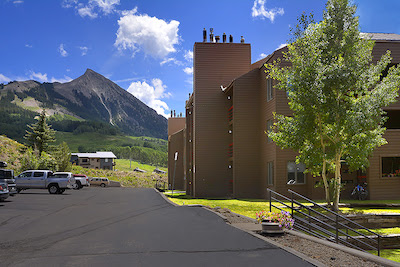 25 Emmons Road, 44
Mt. Crested Butte
3 BR | 3 Bth | 1,575 Sq Ft
$675,000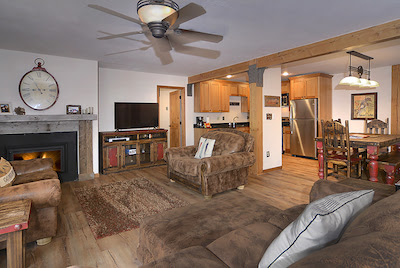 25 Emmons Road, 34
Mt. Crested Butte
2 BR | 2 Bth | 1,228 Sq Ft
$525,000

11 Hunter Hill Road, 304
Mt. Crested Butte
2 BR | 2 Bth | 739 Sq Ft
$425,000
Town Events
As we moved into summer, Gunnison County released their 10th Amended Public Health Order. With this we saw more businesses, including restaurants and bars, open back up along with the approval of larger gatherings. 
We build our business on integrity and service. The highest compliment we can receive is the referral of friends, family and business associates. Thank you for your trust.
Corey Dwan | Broker Associate | Team Leader
Crested Butte Collection
Bluebird Real Estate
211 Elk Avenue | PO Box 1788
Crested Butte, CO 81224
c 970-596-3219
corey@crestedbuttecollection.com